The Ultimate Guide to Brand Tracking
2022
Latana Brand Tracking
Berlin, Germany
Brand and marketing managers face a serious problem. Although consumer companies are investing more than one trillion dollars a year in marketing and advertising, they still don't understand their brand. They're unsure whether or not their efforts are resonating with their target audience, and, thus, build campaigns based on gut feeling rather than data-driven decisions. Brand tracking can solve this issue.
The Ultimate Guide to Brand Tracking provides marketing leaders with the low-down on brand tracking — from what it is, how to use the data to make better marketing decisions, and how to choose the best brand tracker for your brand.
Download the guide here.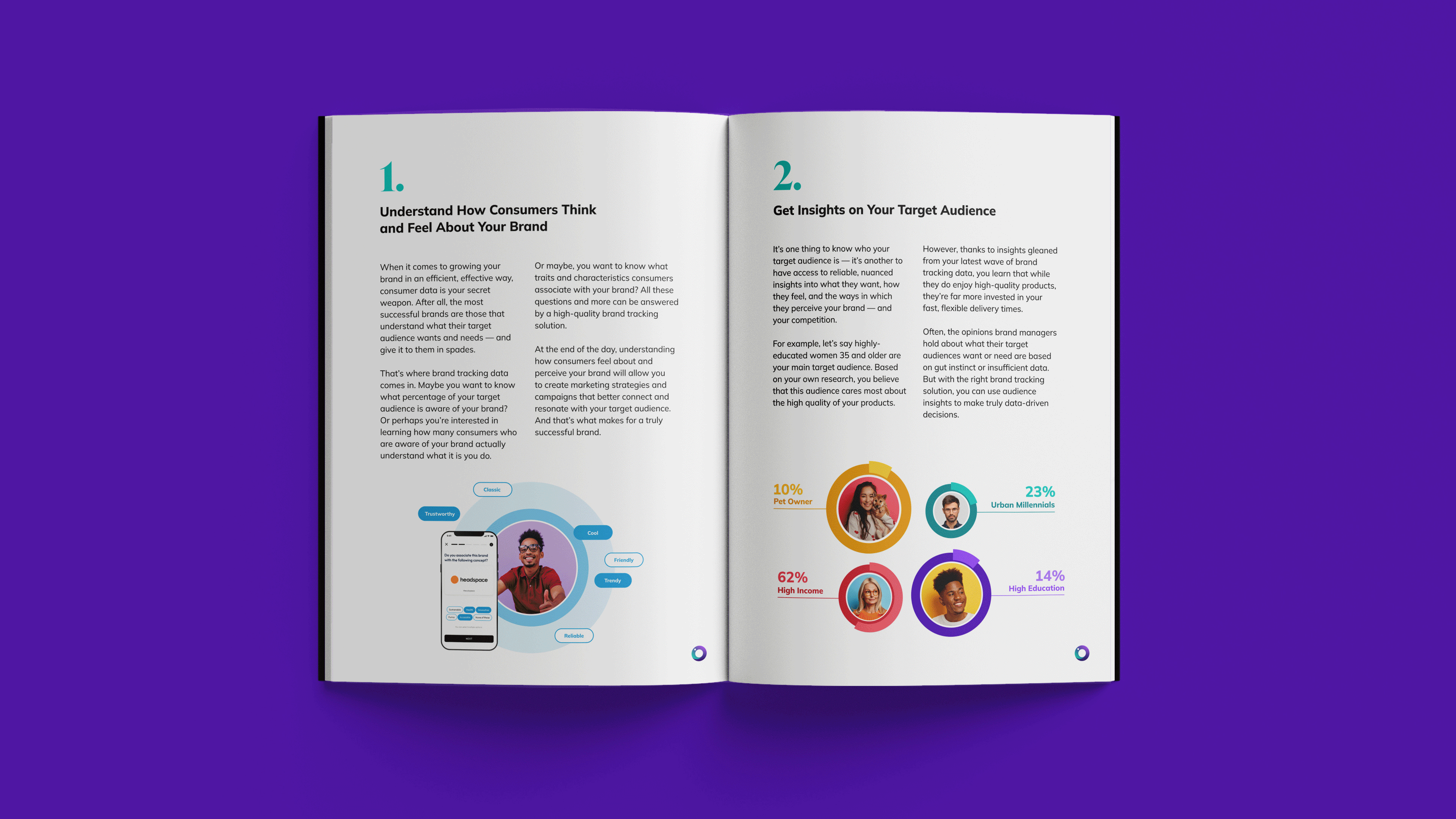 Design Coordinator: Ekaterina Golovanova
Graphic Design: Makoto Saito
Content: Joy Corkery and Cory Schroeder