The Ultimate Guide to Customer-Centricity
2022
Latana Brand Tracking
Berlin, Germany
If you've been wondering how to keep your customers happy in these tumultuous times, you're not alone — many brands are struggling with the same issue. The way we live, work, and socialize looks a lot different from how it did two years ago.
From open-air dining to contactless delivery to virtual shopping — we're witnessing nothing short of a reinvention of the brand-consumer relationship. However, one thing that hasn't changed is the importance of taking a customer-centric approach. The most successful brands put their customers first and offer exceptional experiences — something modern consumers have come to expect.
Download the guide here.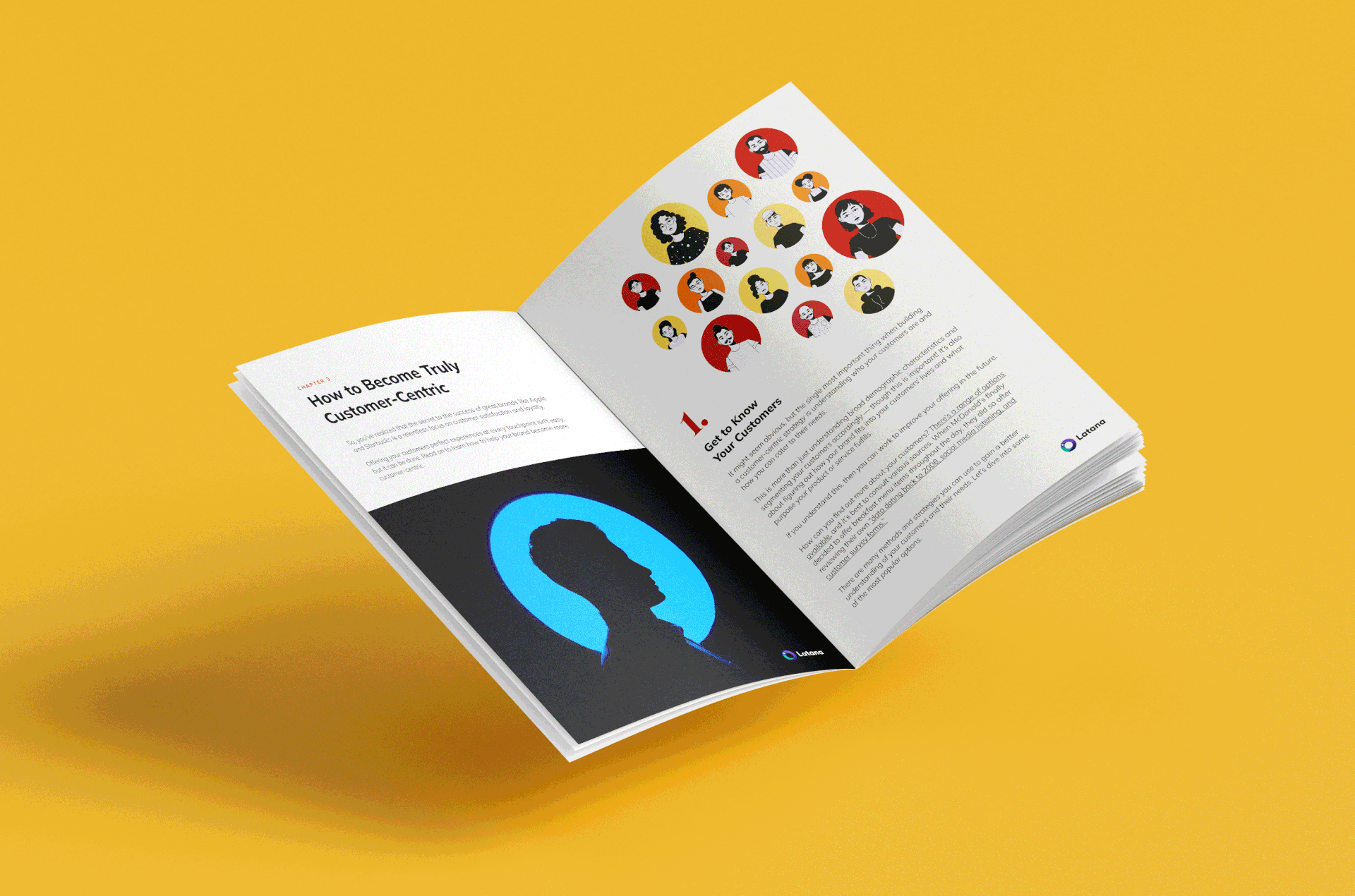 Design Coordinator: Ekaterina Golovanova
Graphic Design: Makoto Saito
Content: Joy Corkery and Cory Schroeder